Monday Motivation: Ballmer says go ahead and start up!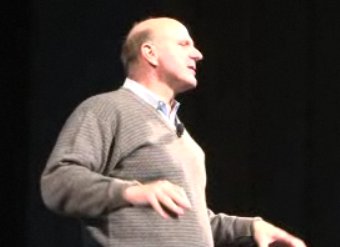 ReadWriteWeb links to a video of Steve Ballmer speaking at Stanford's Entrepreneurial Thought Leaders program. He talks about, among other topics, why now is a great time to start a business.
He also encourages the audience not to be dissuaded by others' skepticism:
"My parents thought I'd lost my mind to drop out of Stanford Business School to go to a company that makes software," Ballmer said. "My dad said 'what the heck is software' and my mother said 'why the heck would a person need a computer?'"
With so much pessimism about the economy, it's always a good reminder that there are hidden opportunities in times like these.